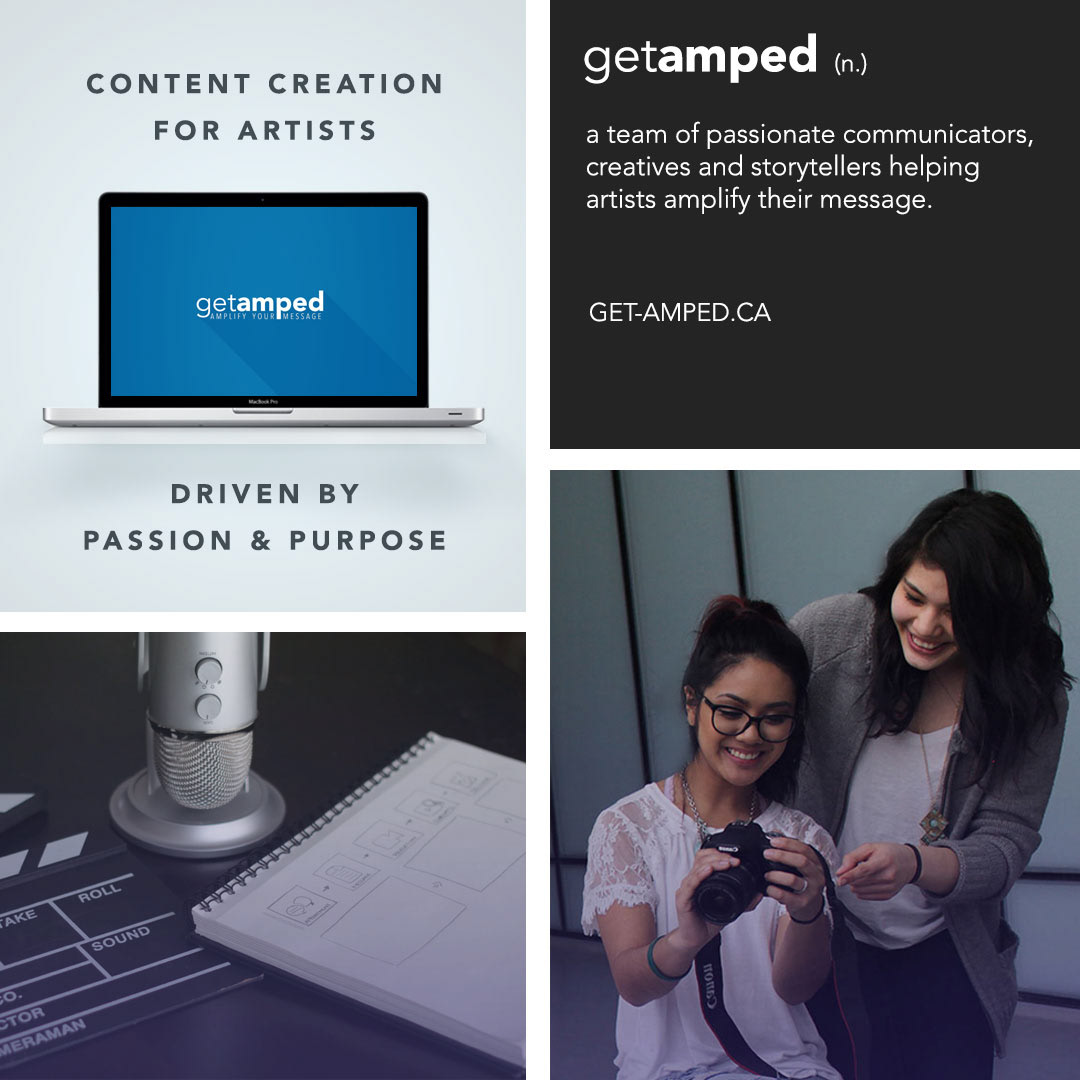 Our AMPED methodology consists of three E's and it governs all that we do as a team, for our customers and our community. We Educate, Execute and Evolve.

Educate.
We believe that an Educated artist is an Empowered artist. That is why we've build The Amped Academy: a free educational platform where we invite Industry Professionals to share their wisdom. We also work closely with you through one-on-one consultations to build a marketing plan that combines passion & purpose with strategy & storytelling.

Execute.
Now that you're empowered with a strategic plan, the next step is to put it in action. This is where brains meets beauty. We Execute your strategic marketing plan with our team of passionate communicators, creatives and storytellers. Co-creating visually appealing and systematically strategic content guaranteed to amplify your message.

Evolve.
An integral part of what we do is get to know you, your music and your brand. As your career flourishes, you will encounter wonderful milestones. As you adapt to the changes, we Evolve alongside with you to ensure all your marketing needs are met.
Our  five values embody our culture, spirit and dedication to doing what's right. They keep us aligned and help us make decisions about everything from the message we draft to the visuals we craft.


win, win, win
create solutions where the company, customer and community wins

think longevity
make decisions that leave a legacy

keep it real
cultivate authentic messages and relationships

amped it up
turn ideas into meaningful connections

make an impact
think smarter, work harder, do it together